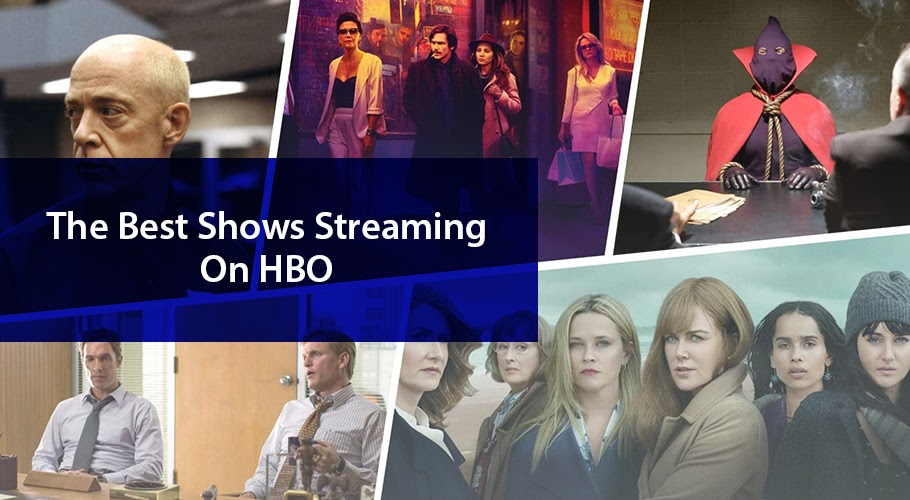 Ever since HBO launched on our television screens, there' no doubt we've seen some of the most incredible TV series take over the world by storm. It first gained attention in 1999 when 'The Sopranos' had everyone glued to the couch. Since then, the globally acclaimed television network has produced some groundbreaking series such as The Wire, Six Feet Under, Game of Thrones, and True Blood, to name a few. HBO has something for everyone. The network does a brilliant job of producing content across all genres. From tenacious crime dramas to brilliant comedies, HBO continues to remain successful for creating original series.
Now that HBO's on-demand services and HBO Max is available to everyone, fans are more than curious to know what else the network has in store for them. With the recent launch of HBO Max, the network has gained much attention from others as well. Before new fans try to dig through the long list of all original productions, we've done the hard work for you. Instead of binge-searching, you can now spend more time binge-watching the top 9 TV series we've picked for you. Catch up on these shows on HBO with AT&T DIRECTV service.
Euphoria
If you're into teen dramas and thrillers, then this is the one for you! It's bold, provocative, steamy, yet insightful and empathetic. It's a show that dives deep into the lives of teenagers who face substance abuse, anxiety, and depression. The show stars a 17-year-old Rue, played by Zendaya, and her friends who face severe identity crises, drug addiction problems, and high school drama. If you're a fan of practical shows that deal with serious issues openly, Euphoria has to be on your list!
Raised By Wolves
2020 has introduced more mysterious and sci-fi content than any other year. This fantasy and mysterious Sci-fi drama shows androids raising human children on another planet because religious differences threatened to demolish human existence. With time, androids learn how difficult and treacherous raising a self-determining human being is. If you're a fan of post-apocalyptic worlds and dystopia, give this show a shot.
Perry Mason
This limited series brings back everyone's favorite lawyer, Perry Mason, back to your television screens, this time played by Matthew Rhys. The show is set in 1932, LA. It takes on a serious and dramatic tone when a low-rent private investigator deals with his traumatic wartime experiences and after-effects of a recent divorce, when one day, a serious kidnapping investigation requires him to gain his edge back and solve the case. A fan of true crime thrillers would love this show.
The Outsider
If you've ever read a Stephen King novel, you probably know what you're in for when his adaptations take over the television screens. The Outsider is based on his bestselling novel and starts with a gruesome and unspeakable crime investigation. However, once the investigators encounter a fierce supernatural force, the investigation gets out of control and shifts the investigator's focus on something unspeakable. This mini-series will have you glued to your couch with its dramatic, supernatural, and crime elements. Much like the book, this adaptation definitely crosses everyone's expectations.
I May Destroy You
Leave it to HBO to mix comedy and drama brilliantly. This show is exactly that. It's thoughtful, insightful, innovative, and dramatic. The show stars Michaela Coel as Arabella, a young Londoner who went through a physical and sexual assault in a nightclub, rebuilding her life from the ground up. With her new book in process, which she struggles to finish writing, Arabella finally decides to relax for a bit by meeting her friends for a night out in London. When she wakes up the next day and the events of last night unfold, she learns to understand the meaning of consent and challenges social norms to make a change.
Where dating and relationships are common, the show makes an effort to show the blurred line between exploitation and liberation.
Big Little Lies
How can we skip a show with a brilliant storyline that stars 3 phenomenal actors? Reese Witherspoon, Nicole Kidman, and Shailene Woodley are 3 upper-class mothers involved in a murder case. More than the mystery and drama element of the show, Big Little Lies runs successfully because of its portrayal of strong women, authentic female friendships, and social and domestic workers' lives. The emotional, powerful, and intriguing storyline will have you wanting more.
Westworld
This sci-fi thriller is another popular HBO production. Inspired from the 1973 Westworld edition by Michael Crichton, the show focuses on a theme park built by human-like robots where guests, specifically the wealthy rich can feed in on their desires and wishes they can't fulfill in the real world. The guests who survive in the park encounter robotic hosts that look just like human beings. Two different worlds coming together only lead to catastrophe. From character development to the pace of the show, everything is well-executed.
Game of Thrones
Debuted back in 2011, the show still has everyone fantasizing. Not only is it one of the best HBO productions, but it's also one of the best series to be produced, ever. Adaptation of the series 'A Song of Ice and Fire' written by George R.R Martin, Game of Thrones, is a heroic tale with every element needed for a successful show. Power struggle, royal feuds, dramatic conflicts, and dynastic battles, the show focuses on the power struggle between the seven kingdoms of Westeros. As one of the highly controversial shows produced by HBO, it has captured the hearts of many.
The Night Of
Riz Ahmed plays a young Pakistani-American student charged with murder after a one-night stand turns into homicide. Sounds intriguing, right? The show makes all efforts to focus on the transition of Riz, from a young student to an inmate. He finds a protector in the prison kingpin, Michael K. Williams, who's willing to go all the way to protect him from violent enemies, except it's at the cost of something. This cynical and unpredictable piece is definitely worth a weekend binge-watch!
Grab your popcorn, take over the couch, binge watch the incredible selection of TV series, and enjoy a fun-filled weekend!
Baldwin Jackson is a successful digital marketer with expertise in search engine optimization and content marketing. The perfect balance of his analytical ability and creative thinking is what sets him apart from other practitioners in the digital marketing realm. He has helped a lot of small and medium-sized businesses in crafting their digital marketing strategies that are not only cost-effective but delivers results as well.
Baldwin is also a proud father of two kids and a Sports enthusiast. When he is not working, you will find him watching ESPN and NFL network. He has been able to get an amazing package on his favorite channels from Buytvinternetphone.com.